Known for its "Like a good neighbor, State Farm is there" motto, State Farm has been in the car insurance industry for over 100 years. Although home insurance coverage didn't begin with the company, it wasn't long before State Farm offered insurance for homeowners. State Farm home insurance is now available in all states except California, Massachusetts, and Rhode Island.
State Farm Home Insurance: Company Overview
Despite State Farm as a whole having a B- BBB rating, State Farm's homeowners insurance is generally favored by its customers, according to data from numerous online customer reviews. One of the most significant customer-noted benefits is the availability of their State Farm agents to answer questions or provide help with their home insurance needs.
As one of the best homeowners insurance companies, competitors of State Farm Home Insurance include:
Pros
Offers wide range of discounts
Extensive network of local agents across the U.S.
Allows all dog breeds
Partners with ADT for affordable home security
Cons
Homeowners insurance not available in California
Website does not provide much policy information
Limited number of discounts for homeowners
Although complaints are quite low compared with other home insurance companies, these complaints typically center on the fact that State Farm Insurance no longer covers properties in California and doesn't offer as many discounts as other insurance companies.
State Farm Home Insurance in California
In a press release, the insurance company cited a few insurance risks specific to California, including a massive rise in construction costs and increasing catastrophes within the state, leading to the decision to stop extending coverage. However, current State Farm customers are not impacted by the decision.
🚫 As of May 2023, State Farm stopped accepting new property insurance applicants for homes in California.
Types of Coverage Available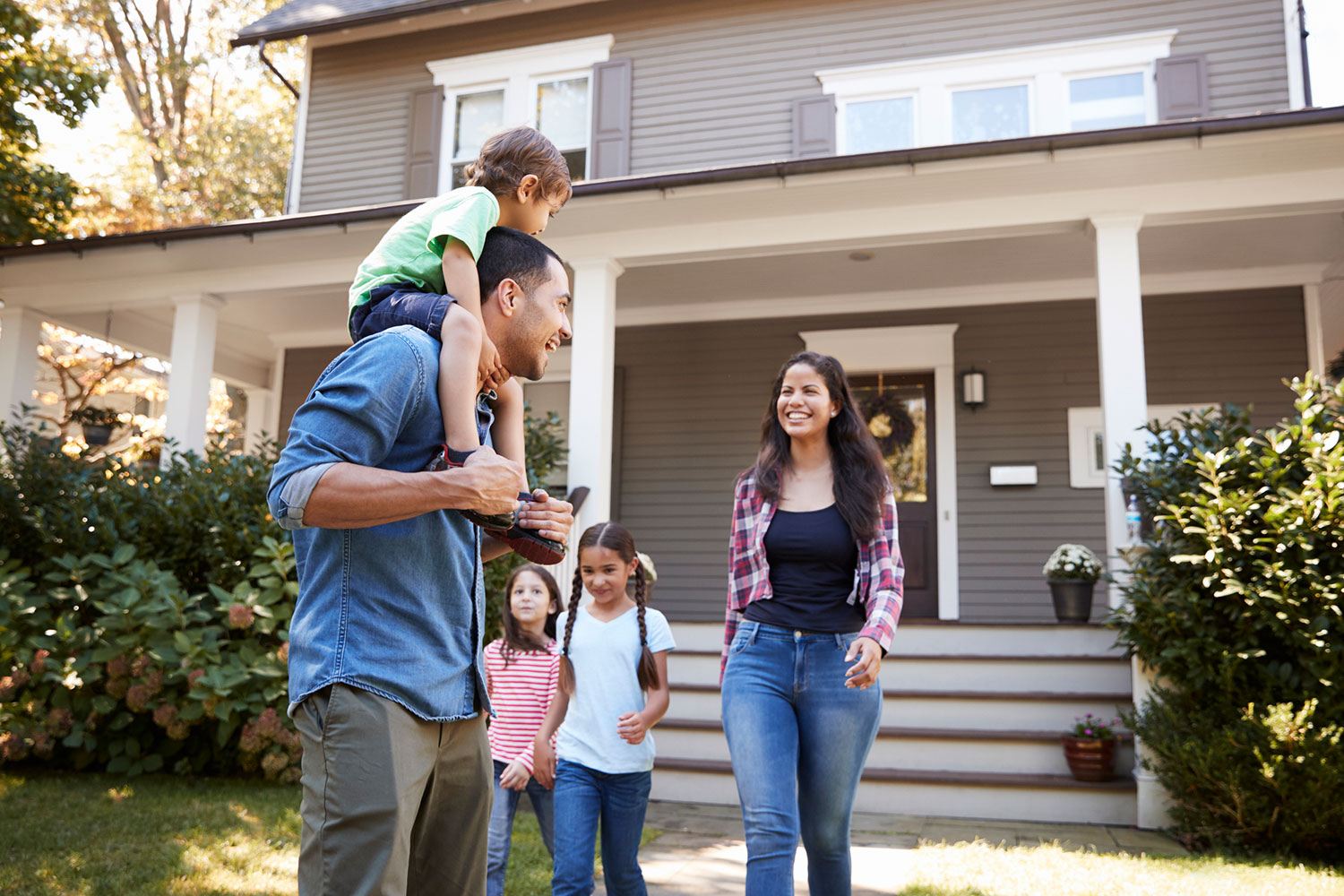 State Farm's standard policies include several types of insurance coverage that you'd expect to have for your home.
Dwelling Coverage
Dwelling coverage is insurance coverage that protects the home's actual structure and other attached structures on the property, like a garage or porch. If you have a covered loss to your home, dwelling coverage kicks in to pay for the construction costs, including labor and materials, to rebuild any part of the home covered in the loss. State Farm home insurance doesn't include non-attached structures in its dwelling coverage.
🏠 Dwelling coverage with State Farm protects the home's structure and attached buildings, covering construction costs for covered losses.
Personal Property Coverage
Personal property is anything included in the home owned by the homeowner, like electronics, appliances, furniture, and clothing. State Farm home insurance covers personal property of the homeowner or their guests if it becomes damaged in a covered event. Also, if the home is a rental property, personal property coverage can extend to renters' belongings if the renters are relatives of the homeowner.
Get A Homeowners Insurance Quote
Loss of Use Coverage
Loss of use coverage on an insurance policy helps homeowners pay for things related to their inability to use their home after a covered loss. For example, if the homeowner had to spend two weeks at a hotel while their home was being repaired, loss of use coverage from State Farm homeowners insurance can help them pay for the hotel, meals, and other living expenses during that time.
🏨 Loss of use coverage assists with living expenses like hotel and meal costs when the insured home is under repair.
Personal Liability Coverage
Personal liability coverage protects a homeowner against legal liability if a lawsuit is brought against the homeowner. This usually happens when someone gets injured on the homeowner's property but can also include injuries occurring elsewhere. This coverage also extends to property damage caused by the homeowner to someone else's property.
Medical Payments Coverage
If another person has medical payments due to an incident with the homeowner, State Farm homeowners insurance covers those payments up to the insurance policy's limits for up to three years.
What's Not Covered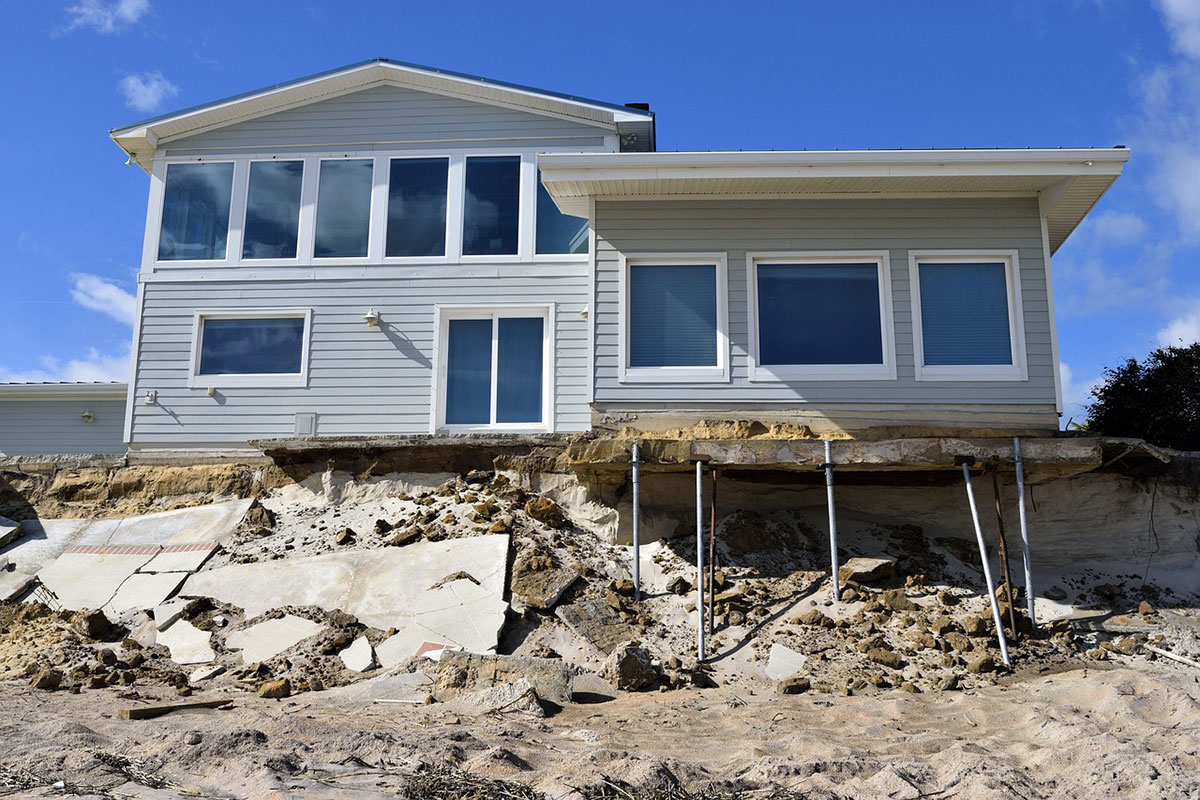 State Farm home insurance provides the standard insurance coverage types listed above. Like most home insurance plans, State Farm doesn't extend coverage for more catastrophic events, like nuclear hazards, flood damage, and earthquakes. Although these coverage options don't come standard with a policy, some of them can be included as additional coverages on your insurance policy for an extra cost.
Ordinance or Law: Coverage may exclude or limit costs due to local laws or building codes.
Earth Movement: Losses from earthquakes, volcanic eruptions, mudslides, or landslides are typically not covered.
Water Damage: Refers to damage from sewer backups or underground water seepage; often has dollar limits.
Flood Damage: Excludes damage from rising or surface water.
Mold Exclusion: Coverage for mold damage is often not included.
Other Exclusions: Common exclusions are war, nuclear hazards, neglect, and intentional loss.
It's also important to note that a homeowner using their house as a place of business could also run into problems with home insurance coverage. In many cases, work-related claims would need to be covered under a separate business policy rather than a State Farm home insurance policy. Consider speaking with a State Farm agent if you use your home for commercial purposes and want to learn more about insurance products for small business owners.
Additional Coverage
The following additional insurance coverage options can be added to eligible State Farm homeowners insurance policies.
Flood Insurance
Flood insurance protects homes against flood damage, as standard State Farm home insurance policies don't cover damage from floods. This additional protection may be required in some areas particularly prone to flooding, but other homeowners can also purchase it as extra protection. This coverage takes 30 days after adding it to a policy to become valid.
Earthquake Insurance
Earthquake insurance can be helpful to add to a policy when a home is in an area prone to earthquakes, like San Francisco or Seattle.
Like flood insurance, earthquake insurance might be required or encouraged for some homeowners. For example, the California Department of Insurance requires insurance companies in the state to offer earthquake insurance to homeowners, but homeowners can choose whether to accept it. However, other areas may not be eligible at all for this coverage. Contact a State Farm agent to determine your eligibility for this additional coverage.
Replacement Cost Coverage
Replacement cost is the amount needed to replace your entire home if it suffers enough damage to be declared a total loss. The insurance company determines the replacement cost value based on the area in which you live and the expected cost to replace a home of your size using similar materials it currently has.
💡 Replacement cost coverage with State Farm ensures homes are insured for the full cost of rebuilding after a total loss.
State Farm home insurance policies typically come standard with replacement cost coverage, but you can speak with your State Farm agent to insure your home for more than its replacement cost. This might benefit homeowners who plan to make renovations within the next year or those who believe inflation might increase the cost of materials needed if the home were to be rebuilt.
Manufactured Home Insurance
If you have a manufactured home, State Farm home insurance can help you cover it with its manufactured home insurance. It covers the same types of insurance as traditional homeowners insurance but is specifically tailored to meet the needs of manufactured homeowners with its coverage limits.
Discounts may apply to a manufactured home policy based on the year the home was built, and policies can be customized with additional coverages if necessary.
Pricing and Costs
State Farm home insurance pricing is tailored to each home based on several factors, including the area the home is in, the home's size, and the materials used to make it. Also, some states have higher average insurance rates than others.
Based on data from multiple sources, the average annual State Farm home insurance premium for $250,000 of dwelling coverage falls in the range of $1,300-$1,600. This is lower than several competitors, like Farmers Insurance and Chubb, which range from $1,700-$2,000 on average.
👉 Keep in mind that additional coverage options, like flood insurance or extra replacement cost coverage, will affect the pricing of your policy.
Deductibles
State Farm lets homeowners customize their policy premiums by choosing a deductible that best fits their needs. Deductibles range from $1,000 to $5,000 for most policies, with higher deductibles reducing policy premiums the most. This is because a $5,000 deductible means the homeowner pays $5,000 out of pocket before their insurance coverage kicks in, reducing the amount that State Farm pays for a claim.
Raising your deductible could reduce your premium by a few hundred dollars, but make sure that the deductible you choose is one you can comfortably pay if you need to file a claim.
Homeowner Discounts
State Farm home insurance doesn't offer as many discounts for homeowners as some other competing companies, but the company's bundle discounts are some of the best in the industry.
If you currently have auto insurance or life insurance with State Farm, you can bundle your policies to save money on both policies, giving you life or auto insurance savings in addition to homeowners insurance savings. State Farm states that homeowners can save over $1,000 a year by bundling their policies.
State Farm also offers discounts for using certain roofing materials, like metal, installing fire alert and security systems in your home, and having a State Farm home insurance policy for multiple years.
How To Get a Quote
Potential home insurance customers can get a State Farm home insurance quote online by entering their personal information and information about their home. After a few minutes, customers receive a quote to review before purchasing a policy.
Alternatively, customers can look for a State Farm agent by entering their zip code and contacting a local agent for a custom quote.
How To Cancel
You can cancel your State Farm home insurance policy at any time, either for the current date or by scheduling the cancellation for a future date.
📞 Contact your State Farm agent to cancel your insurance coverage by phone, stop in their office, or send a cancellation letter by mail.
Cancel by Phone
Call your local State Farm agent and clearly state your intention to cancel the policy. You will be asked to provide your policy number, name, and date of birth.
Cancel by Mail
Write a cancellation letter that includes your name, address, and phone number. Include your State Farm policy number and the desired cancellation date and time. If switching to a new insurer, include their name, policy number, and policy start date. Be sure to sign and date the letter.
Mail your letter at least two weeks before your intended cancellation date to:
State Farm Insurance
One State Farm Plaza
Bloomington, IL 61710
Cancel in Person
Visit your local State Farm office and bring the following information:
Your name, address, and phone number
Your State Farm policy number and desired end date/time of the policy
If applicable, details of your new insurer (name, policy number, start date)
For a smooth cancellation process, it's recommended to allow sufficient time for processing, especially when canceling by mail.
How To File a Claim
State Farm home insurance customers can file an online claim with their insurer for a covered event listed in their policy by visiting the claims website, choosing the type of claim, and filling out information about the event. You can also use the State Farm mobile app to file a claim. Or, contact your State Farm agent to help you file your home insurance claim.
After you file a State Farm homeowners insurance claim, you'll get a case manager assigned to guide you through the process. Throughout the process, be available to answer questions or provide more information if necessary. After completing the investigation of your claim, State Farm will send you your settlement amount.
State Farm Customer Service
If you have any questions about State Farm home insurance, browse the customer care section of the website. It contains helpful articles about some of the most frequently asked questions for quick help. If you still need help, call 800-STATE-FARM. A customer care member will guide you to the right place to resolve your issue or answer your questions.
Your State Farm agent is also available during regular business hours to help you, so be sure to reach out to their local office if you have specific questions about your homeowners insurance policy or want to make changes.
State Farm Mobile App
The State Farm mobile app is handy to have available when you want to manage your State Farm Insurance products or review an insurance policy, including your homeowners insurance.
Available through the App Store and Google Play, the app gives you access to your policy and allows you to make claims quickly and conveniently. You can also upload photos and documents from your phone to the app to move your claims along.
Is State Farm Homeowners Insurance Right for Me?
Finding the best homeowners insurance for your property and budget is one of the most important parts of owning a home.
State Farm home insurance is well-liked for its helpful State Farm agents who provide friendly and quick service. Its bundle discount for home and auto insurance is also one of the best in the business, often saving customers hundreds of dollars between the two policies. And, although it doesn't offer several additional coverage options, State Farm offers the ones you'd usually expect to see, like flood insurance and replacement cost coverage. Most homes, including manufactured homes and mobile homes, can be covered by State Farm.
However, new customers in California can't get a home insurance policy through State Farm. And, despite having one of the best bundling discounts, State Farm home insurance doesn't provide the lengthy list of discounts for homeowners that some other companies do.
With the long lifespan and prestige of State Farm entities in the insurance industry, it's a worthy company to consider for your next homeowners insurance policy.