Astound Broadband offers cable internet services to over a million customers across several U.S. metropolitan regions. For decades, the cable internet company has earned its ranks among the best cable internet providers in the nation.
Whether you use your internet for binge-watching your favorite shows with the best TV streaming service, working from home, distance learning, or heavy gaming, it is important to have a solid, reliable home connection. Astound Broadband offers a range of customizable plans designed to fit your unique internet lifestyle.
What does Astound Broadband offer?
In addition to award-winning internet services, Astound Broadband also offers affordable TV packages, mobile phone plans, and home phone plans that can be added to any internet plan.
Company Overview
Pros
No contracts or data caps
Free modem included
Prices are guaranteed for 24 months
Cons
Lower-than-average customer satisfaction
Steep price hikes after promotional period
Limited availability in metropolitan areas
Available Speeds: 100 Mbps to 1500 Mbps
Price Range: $25 per month to $80 per month
Data Cap: None
Contract Required: None
BBB Rating: D
Residential Communications Network, or RCN, has been in business since 1993. The company is now owned by Astound Broadband, and operates under the name "Astound Broadband powered by RCN."
In 2018, Astound Broadband was formed after an acquisition by private equity firm TPG Capital for Wave Broadband, Grande Communications, and RCN. TPG Capital combined these companies under one name. However, these telecommunications companies have been serving customers for decades.
Today, the cable internet company offers internet services to homes and businesses in 11 United States regions from the West Coast to the Northeast. For the past 7 years, Astound Broadband has been consistently ranked by customers as one of the best ISPs in the nation. Its award-winning customer service offers 24/7 local support.
As one of the best cable internet providers, competitors of Astound Broadband include:
In addition to a range of both fiber internet and cable internet plans, Astound Broadband has TV packages, mobile phone plans, and home phone services. Customers must have an Astound internet plan to get TV, mobile, or home phone services through the company.
Service Locations
Astound Broadband is available in 11 U.S. states and regions. Available states include California, Illinois, Indiana, Massachusetts, Maryland, New York, Oregon, Pennsylvania, Texas, Washington, and Washington, D.C.
Astound Internet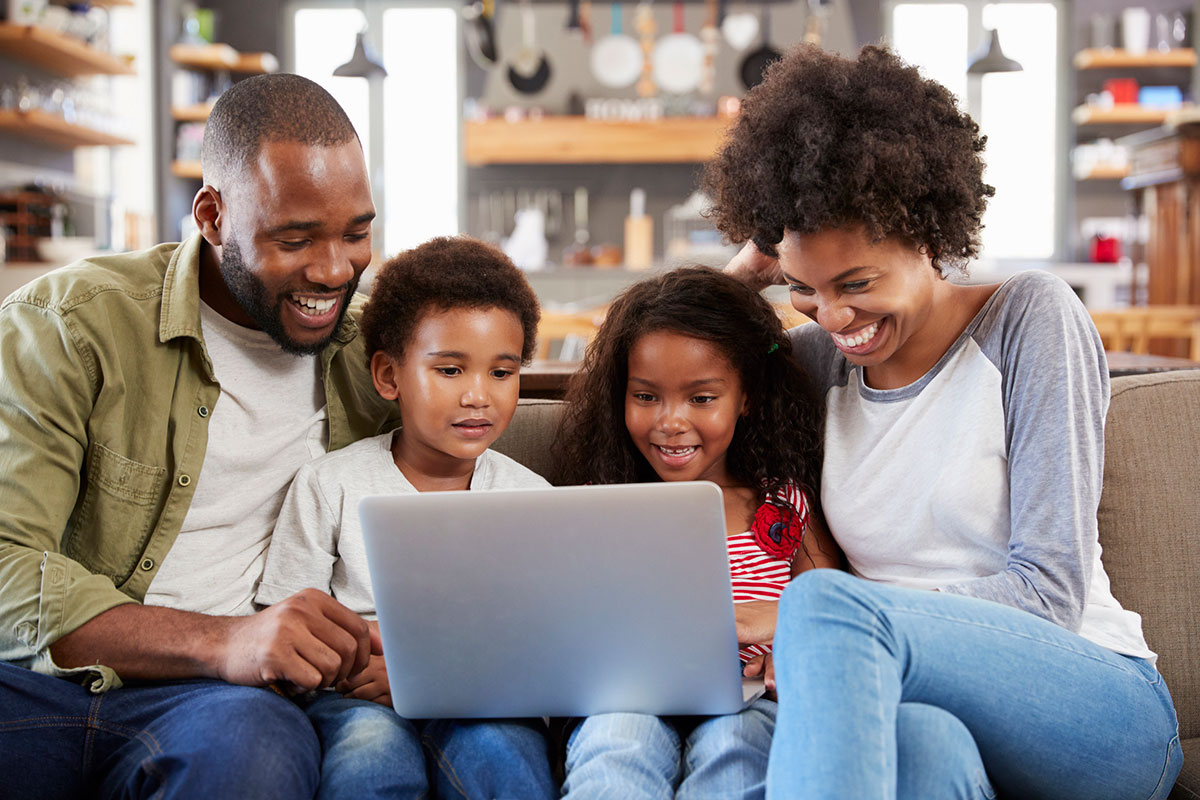 You may be wondering: is Astound Broadband fiber or cable? Most Astound Broadband plans use cable, although fiber internet is slowly rolling out. For most homes, there is a range of cable internet plans available to suit the needs of different households. Specific internet speeds and prices vary depending on region.
Internet Plans & Pricing
Astound offers 3 tiers of cable internet plans, based on speeds: 100 Mbps, 500 Mbps, and 1500 Mbps. Every Astound Broadband internet plan has a promotional period, which offers some of the most competitive prices in the cable internet industry. However, once the promotional period is over, there is a price hike. A two-year price lock is available for the 500 Mbps plan and higher.
100 Mbps – $25/mo
Based on San Francisco pricing, internet plans start at 100 Mbps. This lowest-tier internet plan costs $25 per month for the first year. After this, the price increases.
500 Mbps – $45/mo
The 500 Mbps internet speed plan costs $45 per month for the promotional period, which is 2 years. Then, rates increase.
1500 Mbps – $80/mo
The highest tier Astound internet plan has speeds of up to 1500 Mbps. This plan costs $80 per month during the two-year promotional period. After the promotional period, the monthly price goes up. Please note that speeds of 1500 Mbps are not available in all areas.
While the competitive promo prices do increase after one or two years, there is a silver lining. None of the Astound Broadband internet plans have any contract requirements or data caps. Additionally, every Astound Broadband internet plan includes a free cable modem and standard WiFi, with an option to get Whole Home Wi-Fi for an extra $5 per month.
Astound Home WiFi
Astound Broadband internet customers get standard WiFi equipment included with their plan. But, for just $5 extra per month, there is an option to upgrade to Whole Home Wi-Fi.
Enhanced Whole Home WiFi is a mesh network that allows for multiple eeros WiFi routers that are set up at different places in the home to communicate with each other, resulting in optimal WiFi stability, coverage, range, and internet speeds.
Affordable Connectivity Program
Astound Broadband is partnered with the federal Affordable Connectivity Program (ACP) to provide cheap or free high-speed internet to low-income households.
Customers who are enrolled in the Affordable Connectivity Program can receive a $30 credit towards any Astound Broadband internet plan.
To qualify for the Affordable Connectivity program, at least one member of your household must meet a minimum of one of these eligibility requirements:
Qualifies for the Lifeline benefit, meaning being enrolled in a federal program like SNAP, Medicaid, LIHEAP, SSI, Federal Public Housing Assistance, Veterans and Survivors Pension Benefit, or Tribal Programs for Residents for Qualifying Tribal Lands
Income is at or less than 200% of federal poverty guidelines
Takes part in the free and reduced school lunch or breakfast program, including through the USDA Community Eligibility Provision
Received a Pell Grant for the current year
In addition to discounted rates on internet plans, ACP customers can get 150 Mbps internet entirely free through Astound Broadband. This plan includes a free modem, standard home WiFi, and professional installation.
To find out if your household qualifies and to enroll for the ACP benefit, visit the Astound Broadband Affordable Connectivity Program page and enter your address.
Internet Security
Astound Broadband powered by RCN offers several internet security solutions that internet customers can take advantage of to ensure their network is fortified against malicious actors.
Astound Broadband internet customers with Whole Home WiFi can get eero Plus, a security plan that includes features like device and network activity monitoring, a VPN, safe filtering, ad blocking, a password manager, and antivirus for both Mac and Windows. All of the WiFi security tools can be easily managed from a mobile app.
Alternatively, all Astound Broadband internet customers can add McAfee Internet Suite or McAfee Total Protection to their plan.
McAfee Internet Suite includes VirusScan and Personal Firewall Plus to prevent malicious activity from occurring on your network and monitor your internet connection. It also includes a Privacy Service to protect your identity against criminals and parental controls.
McAfee Total Protection is a robust, 12-in-1 security system that guards your network against malicious activity and threats.
For a few cents a day, customers can also purchase a Service Protection plan that provides peace of mind for issues with cable wiring, internet outlets, telephone wiring, and cable connections and splitters.
Astound TV and Streaming
In addition to award-winning internet, Astound Broadband offers TV services, which can be bundled with any internet plan. With Astound TV, you can watch live channels, on-demand services, pay-per-view programs, DVR, and streaming apps — all from one place.
Astound Broadband has many themed TV packages that customers can take advantage of to create a plan that perfectly matches their TV-watching preferences.
Premier Total – from $75/mo
First, the Premiere Total pack includes a mix of premiere channels. Channels include Bloomberg Television, CNN International, Cooking Channel, Disney XD, ESPN Classic, MLB Network, Nat Geo Wild, NBA TV, NHL, NFL Network, Nick Jr, StarzEncore, The Golf Channel, and more.
Just Sports – from $65/mo
For sports fans, the Just Sports package adds all of the best sports channels to your plan, so you don't ever have to miss a game. This package includes channels like NFL RedZone®, NBA League Pass®, MLB Extra Innings®, NHL Center Ice®, beIn Sports, ESPN Classic, NBA TV, Outside Television, and several others.
Premium Channels – from $20/mo
In addition to themed packages, Astound Broadband has a range of International channels that can be added to any plan. Premium channels, like HBO Max, Showtime, TMC, and Cinemax can also be added for an additional monthly fee.
TV Only Pricing
Aside from TV packages, Astound Broadband offers basic TV plans, which must still be bundled with your internet plan.
Basic TV – from $20/mo
The basic TV plan costs $32 per month (based on pricing in the Bay Area.) However, this price can range anywhere from $20 to $40, depending on where you live. It includes 70+ channels, including local channels.
Basic + Preferred TV
Basic + Preferred TV is $120 in the Bay Area. It includes over 250 channels. A complete channel lineup for your home address can be viewed online on the Channel Lineup page.
TV Upgrades
HBO Max can be added for an extra $14.99 per month. Showtime and TMC are included free for 12 months.
Astound TV+ app
The Astound TV+ app lets you watch your favorite programs from anywhere. It can be downloaded for free from the Apple App Store and Google Play.
Once downloaded, you simply need to log in to the app with your account username and password. Then, the app will turn your device into a portable TV. So, you can access your full TV lineup, watch live shows, On Demand programs, and even set DVR recordings from anywhere in your home, backyard, or on the go.
Astound Mobile
Astound Broadband offers affordable mobile data plans that run on the T-Mobile network. To purchase a mobile phone plan from Astound Broadband, you must also have an Astound internet plan.
There are two types of Astound Broadband mobile service plans: By the Gig and Unlimited. Customers can pay for only the mobile data they need with a By the Gig plan, or opt for Unlimited data.
There are no contract requirements with any of the Astound Broadband mobile phone plans. Any of these mobile service plans can be added to any Astound Broadband internet plan.
By the Gig Plan – from $15/mo
The By the Gig mobile service plan costs $15 per month for one line and 1.5 GB of data (based on Bay Area pricing.) Or, you can pay $25 per month for 3 GB of data. Both of these options include HD video streaming and access to the 5G network.
Unlimited Plan – from $40/mo
The Unlimited mobile phone plan starts at $40 per month for one mobile line. This plan includes unlimited data, SD streaming, and 5G network access.
Unlimited+ Plan – from $50/mo
For $50 per month, customers can upgrade to the Unlimited+ plan, which includes unlimited data, HD streaming, and 5G network access.
Discounts for Multiple Lines
Customers with multiple phone lines can rack up the savings on a new Astound mobile service. Prices per line get cheaper as you add more mobile phone lines to your Astound mobile plan. For two lines, 1.5 GB is $30 per month, 3 GB is $40 per month, Unlimited is $60 per month, and Unlimited+ is $80 per month.
Astound Mobile App
Astound mobile customers can take advantage of the mobile phone app to manage their accounts and get tech support around the clock.
From the Astound Mobile app, customers can manage lines, switch plans, and add data as needed. 24/7 tech support is also available through the app.
Simply download the Astound Mobile app for your devices. It can be installed for free through the Apple App Store and Google Play. Then, log in to your account to access the app's tools and features.
Astound Home Phone
A home phone service can be added to any Astound Broadband internet plan. Astound Home Phone offers crystal-clear, reliable, unlimited nationwide calls and a suite of useful features — all for just $10 per month (based on Bay Area pricing).
Features include voicemail, call forwarding, simultaneous ring, and Nomorobo, a tool that uses a list of phone numbers from the FCC Do Not Call list to automatically block robocalls and spam calls.
Astound Broadband also offers 3 International calling plans for home phone service customers: Global Saver, MiTelefono, and Per-Minute International.
Global Saver
The Global Saver calling plan gives you a set number of minutes (250 minutes or 500 minutes per month) that you can use to reach landline contacts in over 68 countries. If you go over, then you will be billed the per-minute rate for the international call.
MiTelefono
Another option is the MiTelefono plan, which gives customers calling to 23 Latin American countries. You can call Spain, Puerto Rico, Argentina, Colombia, and other countries with MiTelefono International for as low as 4¢ a minute (depending on location). This rate makes it affordable to stay connected with your loved ones.
Per-Minute International
Astound Broadband home phone customers can also choose the Per-Minute International calling, which offers affordable rates for calls to over 200 countries. Astound Broadband customers with unlimited nationwide calling can call Canada, the US Virgin Islands, Puerto Rico, Alaska, and Hawaii at no extra cost.
Astound Phone App
The Astound Phone App allows customers to extend the reach of their home phone service. Customers can receive and place calls through their Astound home phone number using a mobile phone or tablet. Calls are placed through Wi-Fi, which avoids roaming and cellular call charges. All connected devices will simultaneously ring when a call comes through.
The Astound Phone App can be downloaded for free on Google Play or the Apple App Store. Once downloaded, just log in with your Astound account username and password to start using your devices as a home phone.
How To Sign Up for Astound Broadband
The best way to sign up for Astound Broadband internet service is online. To get started, you should first visit the Build a Plan page on their website and enter your home address to see which plans and prices are available in your area. Then, you can select an internet service that suits your internet usage needs and budget.
All other Astound Broadband services (TV, mobile phone, and home phone) require an internet plan first. After you select the internet plan you want, you can add additional services to create your perfect plan.
Installation
After building your custom Astound Broadband plan, you can check out online and schedule a professional installation. Right now, professional installation is free for customers who purchase a plan online. Typically, it is $79.95.
You can call 1-800-427-8686 to order Astound Broadband services over the phone, or visit an Astound Broadband location near you to get services for your home. This may be the best option if you want to get your equipment on the same day.
How To Contact / Get Tech Support
If you need assistance with any of your Astound Broadband services, there are many ways to get the help you need.
First, you can visit the Astound Support page to get quick answers to frequently asked questions and common issues. If you can't find a solution to your problem on this page, then you can take advantage of Astound Broadband's 24/7 customer support.
How do I contact Astound Broadband?
There is a live chat option on the website to connect you with an Astound Broadband agent around the clock. Or, you can get technical support through the Astound Broadband app that is related to the service you need help with.
If you would like to speak to an Astound Broadband technician on the phone, you can call them at 1-800-427-8686.
My Astound App
The My Astound app allows customers to manage their Astound Broadband accounts and services easily and safely from a mobile device. It can be downloaded for free on the Apple App Store and Google Play.
Simply log in to the My Astound app with your Astound account username and password to access the app's features. From the My Astound app, you can pay bills, track your technician to get status updates on arrival time, view bills, view account balance, check recent calls, play your voicemail, enroll in autopay, enroll in paperless billing, enroll in SMS notifications, update your contact and security information, and more.
How To Cancel Astound Broadband
If you need to cancel your Astound Broadband services, the good news is there are no contract requirements. So, you are free to cancel at any time with no penalties or cancellation fees.
To cancel Astound Broadband, you will need to contact a company representative. You can visit the Astound Broadband website and select the live chat option to speak with a customer service agent. Or, you can call Astound Broadband at 1-800-427-8686.
Is Astound Broadband Right for Me?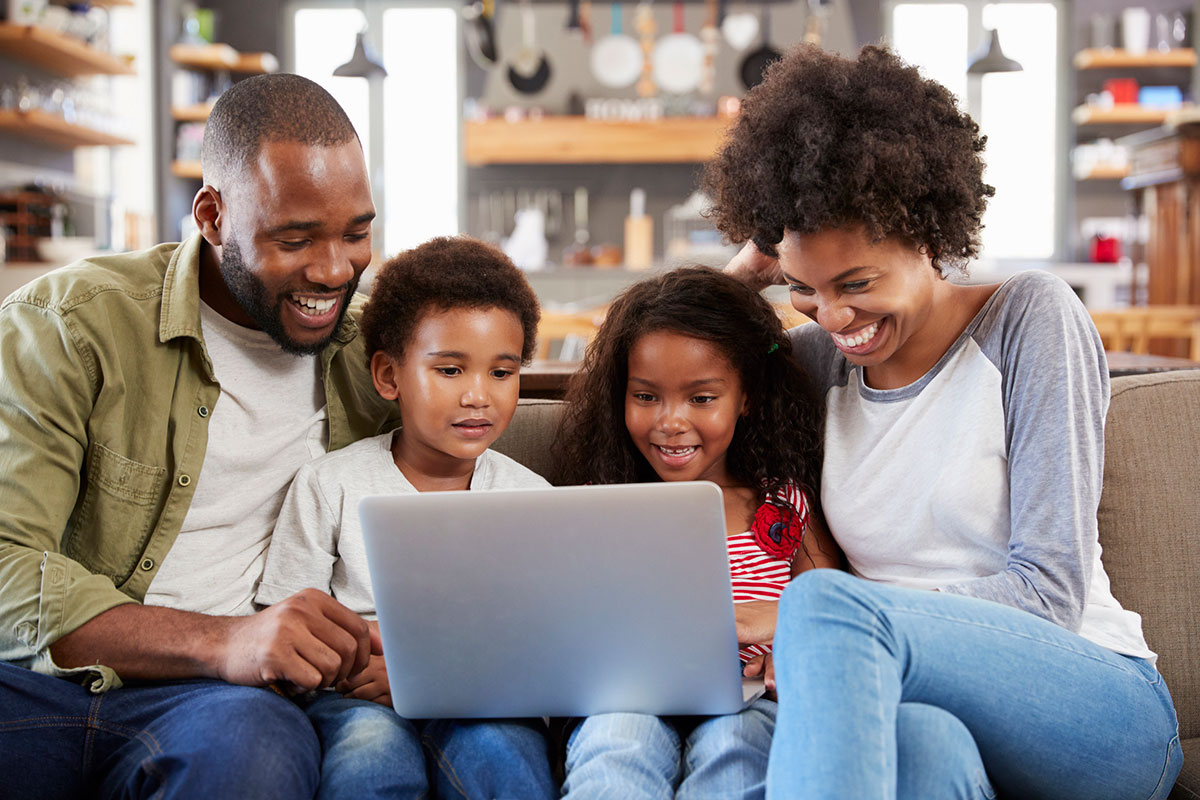 Astound Broadband powered by RCN is one of the best cable internet companies in the United States. For the past 7 years, Astound Broadband has consistently ranked among the best ISPs for customer service, tech support, setup, and overall satisfaction.
With affordable, customizable plans, no contract requirements, unlimited data, and 24/7 customer support, it's easy to see why many people choose Astound Broadband over the competition.
If Astound Broadband powered by RCN is available in your area, it is certainly worth looking into. You should especially look into Astound Broadband if you live in one of the few areas where they deliver fiber internet.
If you are in the market for a new ISP, you should first look into options for fiber internet. Fiber isn't available everywhere yet, but it is much faster and more reliable than cable internet. Since fiber is the future of home connectivity, you may want to consider finding out if a fiber internet plan is available for your address from Astound Broadband or another fiber internet company.
If fiber hasn't come to your community yet, then Astound Broadband is still a solid choice for high-speed internet. With internet speeds up to 1500 Mbps for $80 per month, Astound Broadband offers super-fast Gig speed cable internet at reasonable prices.
However, it is important to keep in mind that the prices for Astound Broadband internet do vary depending on where you live and are only guaranteed for one or two years. After the promotional period is over, your monthly internet service bill could increase significantly.
That said, there are no annual contract requirements for any Astound Broadband internet plan. So, if it gets too expensive, you are free to cancel and look somewhere else.
Before you decide if Astound Broadband is right for you, take some time to compare it to the other internet providers available in your area. Luckily for you, we have compiled all the research you need to make your decision with our in-depth fiber and cable internet provider reviews. Check them out to discover which internet provider is perfect for your home.