Buying a home can be a lengthy and confusing process, especially for first-time homebuyers. It's a good idea to prepare yourself for what's to come before you begin looking for homes so that you can understand what to expect, including knowing what documents you'll need to apply for a mortgage loan.
Having properly organized proof of income allows you to move seamlessly through the income and employment verification process for prequalification and, eventually, a mortgage loan.
Why Do I Need Proof of Income Documents to Buy a House?
If you're like most homeowners, you'll need a mortgage to help you buy a home. A mortgage is a loan that you use for the purchase of your home, requiring a lender to loan you money. Because the lender has a vested interest in the home, it wants to make sure that you have a steady income that can adequately cover a monthly payment for your mortgage. The best way to do that is for the lender to request proof of income documents for homeowners.
The good news is that, even if you don't have steady income amounts each month, you can still qualify for a mortgage. More importantly, lenders want to see that you have reliable, consistent income, whether that's from self-employment income, a traditional job, or even a disability or unemployment benefit.
8 Income Verification Documents for Homeowners to Get a Mortgage Loan
Some types of home loans may require more proof of income documents than others. However, the following proof of income documents for homeowners are the most common for mortgage lenders to request before offering a mortgage loan.
1. Pay Stubs
Pay stubs are the number one proof of income document mortgage lenders look for. A pay stub says a lot about your income, including that you have a steady income from an employer, what your income amount is for each pay period, and what your monthly income might be.
Most lenders will want to see at least 30 days' worth of pay, which is two pay stubs for people paid biweekly. However, if your income isn't consistent between pay periods, your lender may ask for up to six months' worth of pay stubs.
2. Federal Tax Returns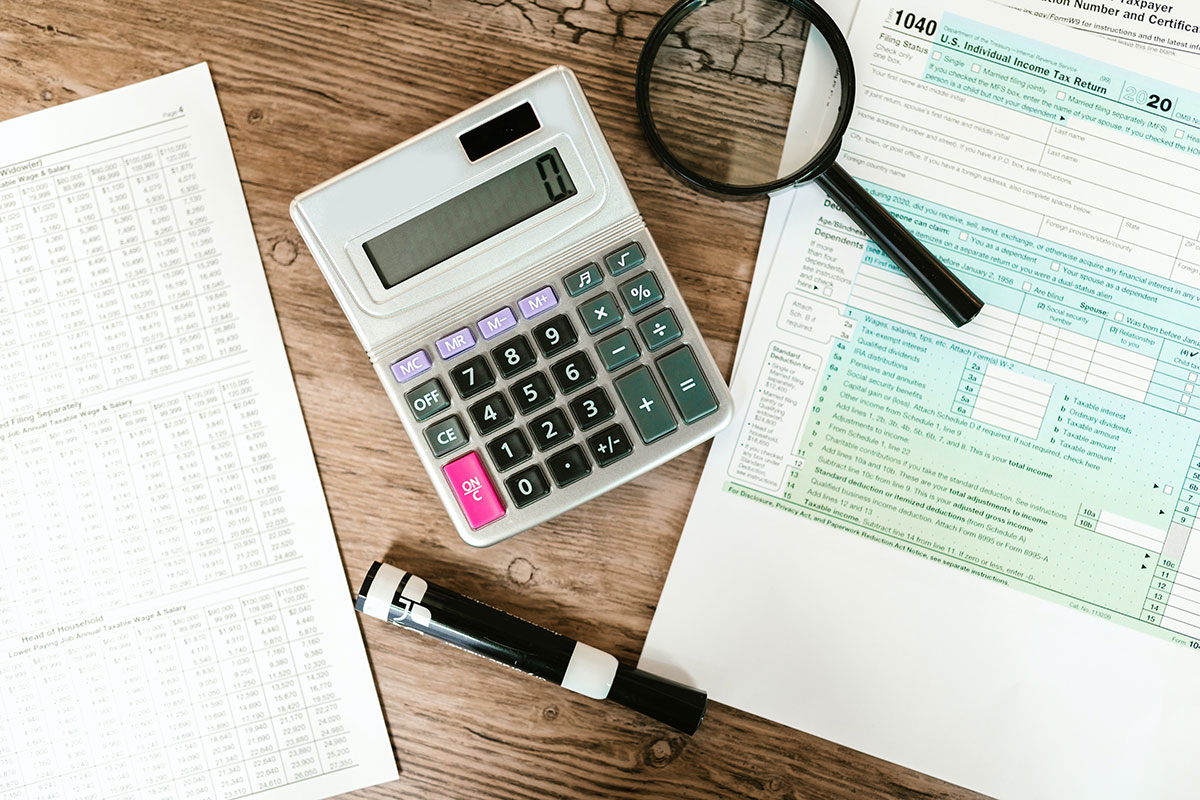 Your federal tax return is the second most requested income document for house hunters, especially if they have income that varies from paycheck to paycheck. For some workers or self-employed individuals, a tax return can be a more accurate representation of their income for a full year. A self-employed individual may need to provide tax returns for the past two years, which the lender usually averages.
Some lenders can retrieve an electronic copy of your tax return with your permission, but you can also request a tax return transcript through the IRS.
3. Employer Letter
Another way for employees to verify their income is with an income letter written, signed, and dated by their employer. This income document can help prove income that may vary from paycheck to paycheck. It should include the employer's information and a written statement of how often and how much the employee gets paid.
Some mortgage lenders also request an employer letter if gaps in the applicant's employment need to be addressed or the employee earns variable income, like bonuses, tips, or commissions.
4. Bank Statements
Some lenders may want to see additional documents aside from tax returns or pay stubs to verify gross income, depending on your income situation and how variable it is. Bank statements are often requested so the lender can get a good idea of how much money you have coming in versus going out.
Most large banking systems have online accounts through which you can download bank statements for free. If you use a small, local bank, you may need to stop in to ask for a printout of your last few bank statements.
5. Down Payment Gift Money
If you have someone gift you the money for a down payment, your lender might ask for proof of the gift in the form of a written and signed letter by the gifter. Your lender wants to ensure that the money does not need to be repaid; if it did, your debt-to-income ratio would change, which could affect your ability to borrow money for a mortgage.
6. Verification Letters for Unearned Income
Prospective homeowners who receive disability insurance or retirement benefits need to show income verification from Social Security just as they would show pay stubs from their jobs. The Social Security Administration allows recipients to sign up for an online account, through which they can request a Social Security benefits statement to verify their benefit amount.
Similarly, homebuyers who receive unemployment or workers' compensation should provide income verification letters. Unemployment and workers' compensation statements can usually be retrieved through your state's online portals for each service.
7. Profit and Loss Statement
For self-employed borrowers, a lender usually wants to know more about net income than gross income to determine how much a person can borrow. A profit and loss statement paints the full picture of a business's income, detailing how much money comes in and where it goes to pay for expenses and employee payroll.
A lender may want to see self-employment income in the form of a profit and loss statement for the last two years, although there's no specific form you'll need to have on hand. Even a spreadsheet you update on your computer can suffice if it accurately tracks all business income and expenses.
FAQs About Mortgage Proof of Income Documents
Can I buy a home when I'm unemployed?
It's natural to wonder how to get a mortgage if you're currently unemployed. Although the process can be a bit more challenging, it's possible to prove that you're able to repay a loan despite being unemployed. In this situation, mortgage lenders will want to see income documentation for any money you bring in, including unemployment compensation, child support payments, or investment income.
Does unearned income count when buying a home?
Generally, most income sources, including unearned income, can be used to determine whether you can pay back a mortgage loan. Most lenders will want verification of unearned income, like rental income, investment income, or alimony payments.
Do I need to show proof of income for a mortgage loan preapproval?
Yes, lenders typically require you to show proof of income for a mortgage preapproval to determine how much you may qualify for. Be sure to show the most up-to-date income information for an accurate pre-approval.
Find a Mortgage Lender That Will Work With Your Situation
Some homeowners are unable to provide every income verification a mortgage lender asks for. Fortunately, there are many mortgage lenders available to work with, and it's important to look for the best mortgage lender for your specific situation. For example, a self-employed individual might look for a lender that frequently works with other self-employed homebuyers, giving them ample experience verifying income for non-employees.
Before going through the pre-approval process, call mortgage lenders on your shortlist to ask them questions about the people they usually work with and the proof of income documents for homeowners they usually request. This quick vetting process can help you determine the best lender to work with your situation.